Communiceren kun je leren

Deze training is ontstaan na jarenlange ervaring te hebben opgedaan in projecten. Hierbij zien we steeds dezelfde issues voorbij komen. We hebben een training opgesteld aan de hand van 10 tips. Met deze tips voorkom je dat je met jouw project in de zo bekende valkuilen trapt!
Deze training is voor zowel beginners als voor medewerkers die al langer communiceren in projecten. De training is ingericht aan de hand van tien gouden tips en eigen casuïstiek. Zo weet je zeker dat de training aansluit op jouw behoefte! En heb je geen eigen casus? Leer dan vooral van de anderen om je heen of krijg energie van de inspiratie die je krijgt van het delen van onze ervaringen. 
Leefbaarheidsles voor kinderen
Ouders geven in de opvoeding bepaalde kwaliteiten, eigenschappen maar ook problemen door aan de volgende generatie. Denk hierbij aan schuldenproblematiek, crimineel gedrag, armoede maar ook hoe zij omgaan met andere mensen. Veel inzet die gericht is op het verbeteren van de leefbaarheid in wijken is gericht op volwassenen. Maar in een wijk, buurt of straat wonen ook kinderen. Zij zijn hier net zo goed onderdeel van. Hoe mooi is het om hen hierbij te betrekken?
Met de door ons ontwikkelde leefbaarheidsles willen wij een bijdrage leveren om kinderen mee te geven wat leefbaarheid is. Welk gedrag is passend bij het wonen in een buurt, straat of complex met meerdere bewoners? Hoe ga je met elkaar om? Wat is een buurt eigenlijk? En wat betekenen de begrippen schoon, heel en veilig? In onze les leggen we dit op een begrijpelijke en aansprekende manier uit. Jong geleerd is immers oud gedaan!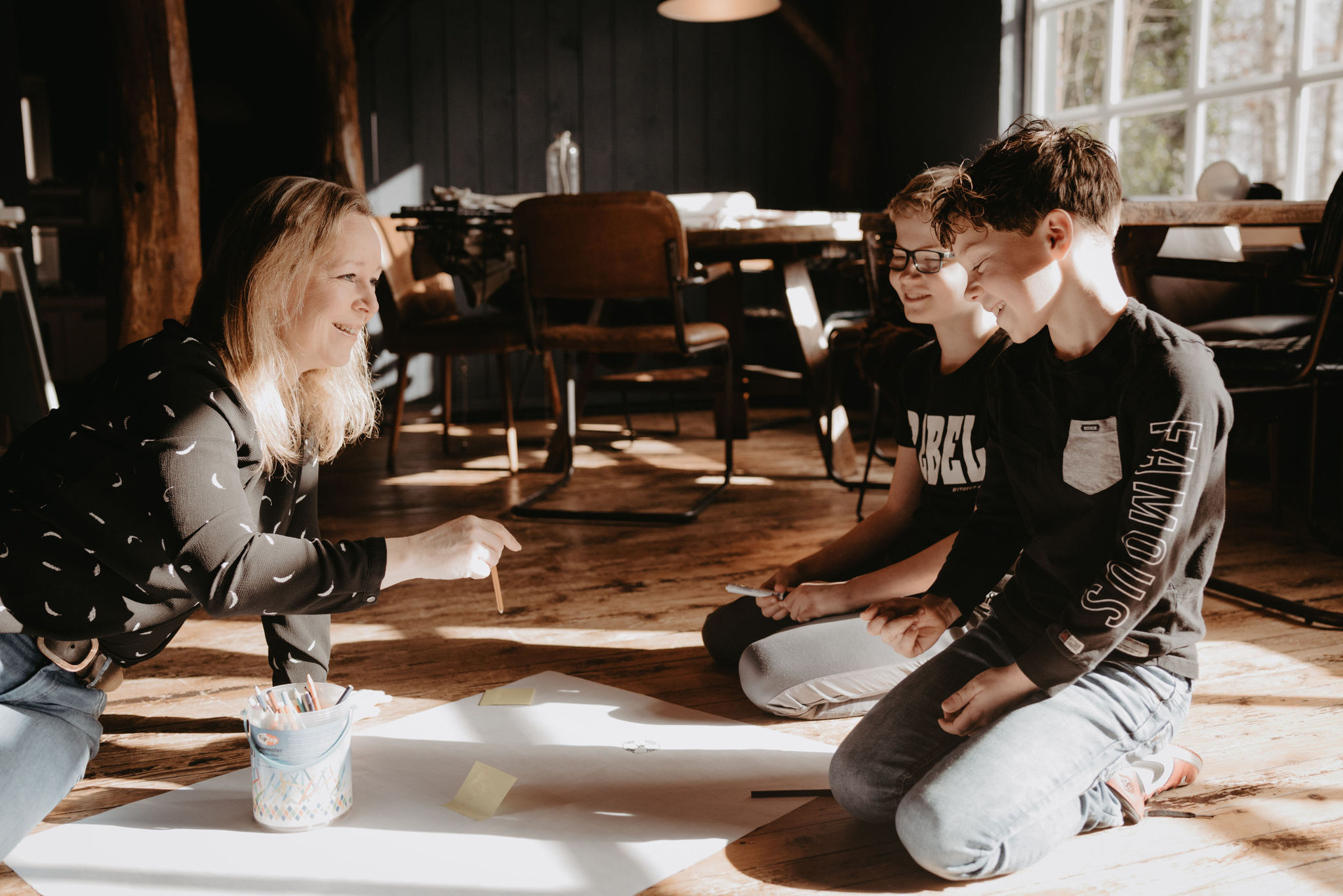 Training voor aannemers

Tijdens een project zijn er veel medewerkers die met bewoners communiceren. Naast bewonersbegeleiders leveren uitvoerders, voormannen en werklieden hier ook een zeer belangrijke bijdrage aan. Voor deze groep hebben wij daarom een training opgesteld. Hun bijdrage aan de communicatie is immers cruciaal.
Tijdens deze training geven we de belangrijkste zaken mee. We doen dit laagdrempelig, praktisch en op een aansprekende manier. De duur van deze training is een uur want we weten immers als geen ander dat een uitvoerder of voorman graag in de benen is!
Uiteraard is maatwerk mogelijk. Vraag ons naar de mogelijkheden.