Aannemers
Als aannemer is je expertise met name bouwen en verbouwen. Daar ben je goed in en focus je je graag op! Steeds meer wordt er tijdens aanbestedingstrajecten ook gekeken naar hoe je omgaat en communiceert met bewoners tijdens projecten.
Bij een renovatie waarbij bewoners thuis blijven wonen wordt er namelijk veel van bewoners gevraagd. Of bewoners tevreden zijn over het proces draait vaak 30% om de  techniek en 70% om de emotie. Je communicatie is dus de sleutel naar een succesvol project. Wij kunnen je hierbij helpen op verschillende manieren.
Woningcorporaties
Als woningcorporatie heb je veel te maken met bewonerscommunicatie. Van renovatieprojecten, sloop, nieuwbouw en het organiseren van bewonersbijeenkomsten. Wij hebben met al deze aspecten ruime ervaring, zijn snel inzetbaar en kunnen daarmee een goede bijdrage leveren aan jouw organisatie. Dat kan op verschillende manieren. We kunnen advies geven, het project uit handen nemen of die ene bewonersbijeenkomst organiseren en zo volledig ontzorgen.
Extra handjes nodig tijdens drukte?
Dan kun je ons ook gerust inzetten. Om een project over te nemen of om net even dat ene klusje te doen. Wij kunnen helpen om die drukke periode goed door te komen zonder dat het ten koste gaat van de kwaliteit die je zo graag aan de bewoners wilt leveren. Vanwege onze jarenlange ervaring bij corporaties als medewerker projecten, sociaal beheer, gebiedsmanager en woonconsulent zijn we snel ingewerkt en dus direct inzetbaar voor je!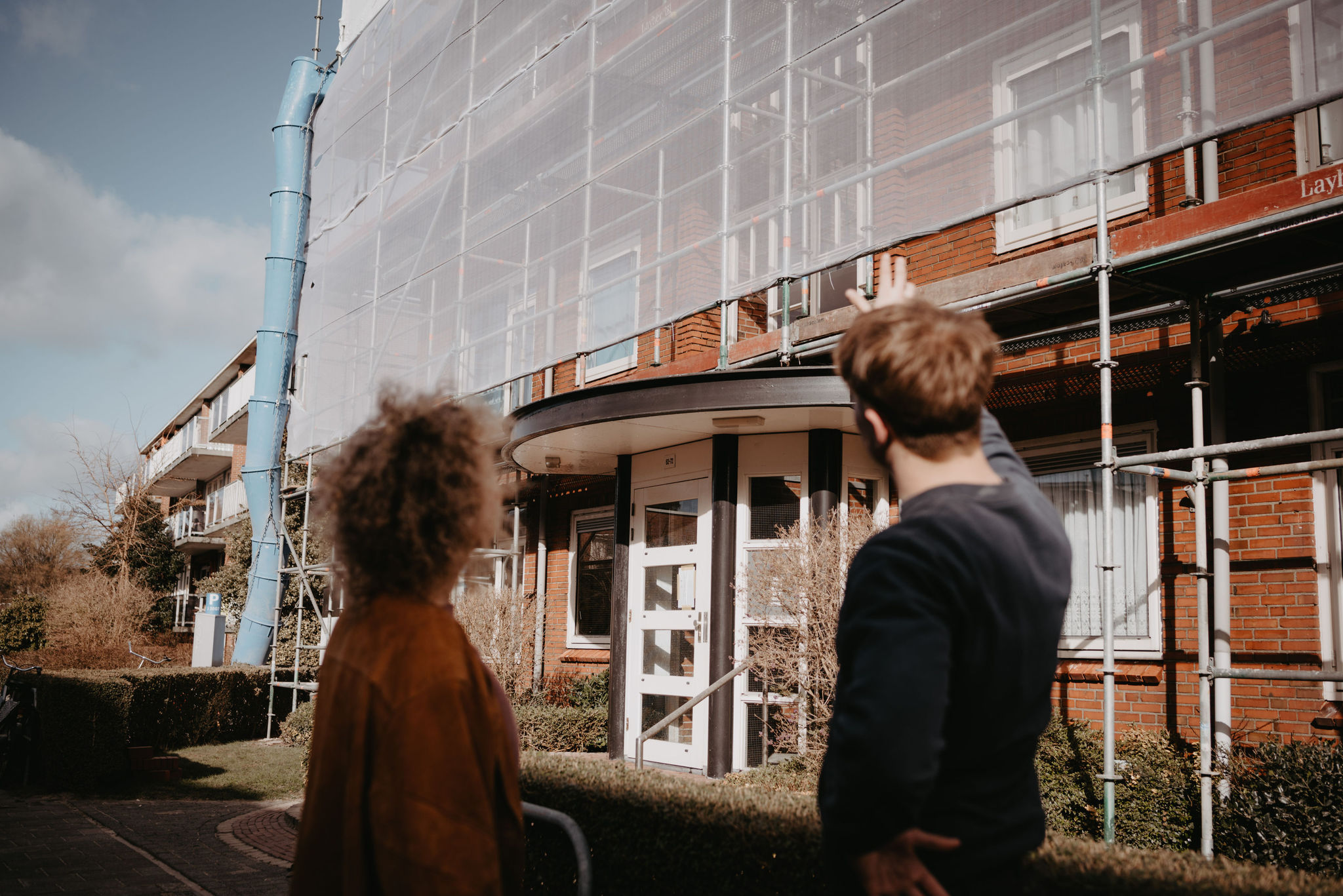 Overheden en projectontwikkelaars
Bewoners informeren over je plannen en/of hun erbij betrekken is wat wij dagelijks doen en voor je kunnen verzorgen. Of het nu gaat om het betrekken van bewoners bij de wijkvernieuwing, het leiden van een klankbordgroep of een bijdrage leveren aan het communiceren met bewoners in het aardbevingsgebied.